We are proud to announce that on January 31, 2017 TMS Solutions was awarded the Top 3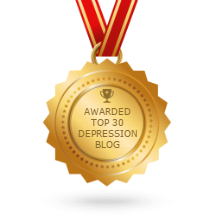 0 Depression Blog from Feedspot. The category is under The Best Depression Blogs On The Planet and TMS Solutions placed 18th in that Top 30. Besides the "attaboys and high fives" around the office, we understand the bigger picture of continually pushing and creating relevant, educational content about depression.
At TMS Solutions, we are specifically trying to help those depression sufferers who have not responded well to prescribed medications and treatments. When treating depression with TMS Therapy, positive results have also occurred in patients suffering from anxiety, PTSD and postpartum depression. Though the treatment is currently only FDA indicated for depression, there are a number of additional indications that are being studied and treated all over the United States, including Parkinson's Disease, Chronic Pain Syndrome (CPS), Auditory Hallucinations, as well as others.
We are also committed to the adolescent population who suffer from depression. In a study published in the November 14, 2016 American Academy of Pediatrics AAP News & Journals, the article noted that "the prevalence of teens who reported an MDE (Major depressive Episode) in the previous 12 months jumped from 8.7% in 2005 to 11.5% in 2014. That's a 37 percent increase."
Christopher Blackburn, co-founder of TMS Solutions noted that "we are excited to be a part of this FDA Adolescent Depression Clinical Study, which in April begins its second year. Because of the double-blind nature of the tests, we won't know the findings of the trial until the Blind is broken at the end, but are confident that we will see results similar to those in our adult population."
When asked how Blackburn felt about hearing that the TMS blog had been found worthy of this Top 30 award, he added, "We are, of course, thrilled to have this recognition. It's imperative that the public be educated about TMS in particular and the life changing effects experienced by thousands of patients worldwide. My competitive side was ignited to work hard for a top ten placement next year! "
Christopher's co-founder, Dr. Bob Sammons noted that "According to the American Association of Depressed Americans, depression affects more than 15 million American adults, or about 6.7 percent of the U.S. population age 18 and older in a given year. Persistent depressive disorder, or PDD, (formerly called dysthymia) is a form of depression that usually continues for at least two years."
To learn more about if TMS Therapy is right for you, or about the Clinical Study on Adolescent Depression click a button below.
---
TMS Therapy is about giving depression sufferers their lives back. TMS Solutions utilizes patented, FDA cleared, NeuroStar TMS Therapy® to provide a proven, successful approach to achieving remission from depression (not just manage symptoms!). Many insurance companies, including Medicare and Blue Cross, Humana, Cigna and the VA are now covering and allowing this process. In addition to treating depression, it is also proving helpful in treating anxiety, PTSD, Tinnitus and Postpartum depression.